A New Year in Digital Marketing: 3 Online Media Trends to Watch in 2016
The Surge of Social Enterprise, Storytelling, and Visual Media
Ryan Crockett on January 1st, 2016
When you're in the business of digital marketing, you're in the internet business. Our connected online community has evolved to become the most vigorous and active center of interaction in the world, completely reshaping the way our global civilization operates. Businesses, brands, individuals, nearly all of us, now share our stories online. It is where we engage our fans and customers, it's where we keep in touch with friends and loved ones.
Digital marketing is no longer just a specific field of advertising that takes place on social media and search engines. We all take part in it as it has become an essential component of every business plan, from newborn retail startups to major logistics corporations. It is an increasingly crowded marketplace and community forum as advancements in technology have changed the way we communicate, the way we do business, the way we interact with the world around us.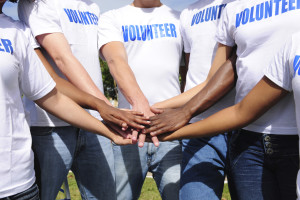 As the skyrocketing popularity and widespread access to the internet increases, online media has become an interest to nearly every man, woman, and organization engaging the wider global culture of our planet. Being aware of the way the internet is evolving can allow one to remain more connected to the future of our species. Staying up to date with breakthroughs in digital science can keep us more tuned in to what's possible in the increasingly tech-centric world around us. Predicting the future of online advertising can provide your business with keys to exciting new opportunities in this market, so let's take a look at the future of this industry.
Social Enterprise will become a Greater Focus on Social Media
We may be a bit biased here at Emergent Digital because we're in the business of promoting social good, but philanthropy has truly become a powerhouse in the social media world. As we become more connected and powerful stories of strife and loss spread like electric wildfire, those who care about social good are finally united online. Those in dire need of a helping hand can now reach those who would provide aid, who in turn and have the ability to make an impact like never before.
Crowdfunding apps like Indiegogo and GoFundMe have allowed digital philanthropists, indeed all of us, to use our personal finances to directly contribute to the ideals and causes we care about. Leaders of the tech world, including Mark Zuckerberg and Bill Gates, have donated massive amounts to charity in the past year. This has increased awareness for the causes of clean energy, education, and climate change as they spread a positive message of compassion throughout the Internet community.
Expect nonprofit organizations, humanitarian causes, and social enterprise to grow and thrive online in 2016. It's about time!
The Rise of 360 Video, Live Streaming, and Interactive Media 
Social media sites and digital communication apps like Facebook, Instagram, and Snapchat have been gaining steam with the digital community for as long as they've been around. Search engines like Google have dominated the internet landscape for over a decade, but the tide is starting to turn. Increased functionality and an emphasis on real-time content has taken center stage, becoming the focal point of our communal, electronic lives.
The newest and most exciting trends for audiovisual content no doubt include 360 video, a form of virtual reality allowing users to enter an entirely immersive and interactive media experience. Live streaming has been around for a while, but it's becoming more responsive, more instantaneous, and we predict it will have a much deeper impact on our daily lives. The video call could soon replace the telephone call as we develop this interactive communication medium unlike any we've seen before. We're entering new territory, an entirely new era of engaging digital media.
Storytellers will Thrive, Digital Marketing Automators will Dive
This isn't really a bold prediction for the future of the internet, as we've seen this trend take place for a few years now. However, we expect impersonal online advertising to enter a tailspin in the coming year, rapidly declining until these tactics become a thing of the past. As real-time content and authentic experiences grow in prevalence, expectations for a genuine connection will grow for users. In fact, it's already happened.
Customers now have instant access to your brand online, and they know B.S. when they see it. The days of impersonal online social marketing are long gone, email marketing using generic message templates are obsolete, grand claims made by businesses can now be fact-checked online. We've never wanted fake pretentions or underhanded sales pitches, and it's becoming easier to tell the difference.
We want a genuine story we can connect with. We seek out beneficial services aligned with the natural world and the future of our people. We follow and revere those who do good for our social species, our digital community, our united global culture.