The Zen of Excellence: Put Your Heart and Soul into it
How to Drive Passion into Your Work and Play without Burning out
By Ryan Crockett, February 24, 2016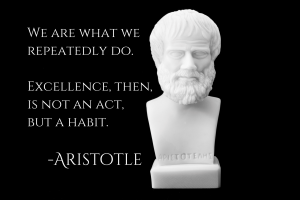 Excellence is purpose, inspired.
Great feats of achievement are born from an activated inner compass that transforms our innate potential into powerful kinetic energy for tenacious action.  Greatness is not limited to the pinnacles of human accomplishment either. In our daily lives, from our interactions with others to the mundane tasks required to lead a stable life, an internal sense of meaning comes out in everything we do.
This makes excellence not an act, but a habit. A virtue of character that can last a lifetime.
Excellence is also not easy. Things worth doing in this life rarely are. Lasting, balanced success requires you to "put your heart and soul into it" and embody a cliche as timeless as it is truthful. This is the single most important key to personal satisfaction, professional prosperity, and a life of positive contribution to the world around us. To do this, you must first know thyself. You're forced to look inward with the naked, unprejudiced eye, with an introspective honesty about what you want, and an unfiltered view of who you are. As if this isn't terrifying enough, you must then overcome every shred of fear, anxiety, and self-doubt to put it all out there for everyone to see. When you put your heart and soul into it, you're bearing your most intimate passions and desires for the entire world to judge.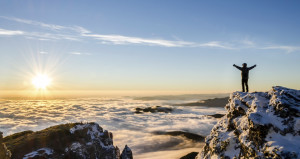 Some will tear it to shreds.
To realize your own potential, to be distinctively "you" and lead the you've imagined, the path is long, grueling, and littered with those who have tried in earnest and failed entirely. It's also completely, absolutely worthwhile. When you put your heart and soul into it, you enjoy what you're doing in the moment and as a result, engage it wholeheartedly. You are engrossed and compelled to critically think about the task at hand, how to make it better, how to do it better. Professionally, you're captivated even when you aren't at your office, thinking about your business and all the possible things you can achieve. You will always be learning and becoming a better version of yourself because you're driven toward excellence from within.
3 Keys to Excellence & Putting Your Heart and Soul into what You Do
Emergent Digital was created to help clients with purpose grow their passions online, and our excellence comes from putting our heart and soul into everything we do. While often agonizing and never easy, our mission makes it all worthwhile. For all who may be struggling to express their own excellence, here's three keys to our own success:
1 ) Identify your Motivational Catalyst
There's usually more than just one reason for doing something, and we all have different reasons for doing what we do. So, what drives you? Take the time for an honest emotional inventory that's unobstructed by self-judgment.
Do you find great meaning in your accomplishments because they contribute to society or make our world a better place? Do you derive happiness from expressing your impressive skills in a difficult industry? Are you mainly motivated by financial or social reward that results from excellence in business?
Your truthful answer can be a foundation for everything you do in this life.
2) Connect your Motivational Catalyst to Tasks at Hand
Once you know what inspires and directs your inner compass, you can start connecting this to the real world challenges facing you each day. Don't want to get out of bed and go to work? Remember the value you're giving to society, the social clout of your peers, or the financial gain you'll receive and be able to provide for your family.
Whatever fuels you, put it at the forefront of your mind and remind yourself of it every day.
3) Consistent, introspective meditation: Don't just Do it, Know Why You Do it
Spend a bit of time each day to realign your inner compass with introspective meditation in whatever form suits you best. Are you feeling tired, overburdened, depressed? Have you asked yourself why you are feeling this way? Even if you don't uncover the answers right away, don't worry. The act of asking itself leads you towards a life of purpose and passion, of heart and soul.
Life is precious, but we can so easily take it for granted. We can take mental auto-pilot from meeting to meeting, day to day, year to year… until the day we look back on a life spent without consciously engaging the universe around us. We've all been guilty of this at some time or another, but agonizing over time wasted is even more of the same.
Instead, begin today. Right now. The moment is all we have!
When you relax and shed the stressful noise of modern living to center yourself with your passions and reasons for being, life gets easier, work becomes more rewarding, and your internal excellence shines through in everything you do.