10 Free Online Resources and Tools for Nonprofits
Helpful No-Cost Digital Products and Services for Charity Organizations

By Ryan Crockett – April 1, 2016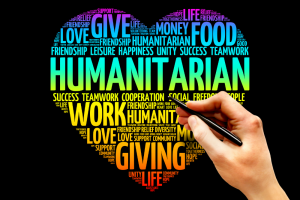 The Emergent Digital team was originally formed to help nonprofits achieve success in the fast-paced modern world of the Internet Age. By providing the advanced SEO, search marketing, and social media strategies used by the Fortune 100 to purposeful charities, we believe we're using our expertise in the most positive and impactful way possible. Some of our best work has been done by offering free advice, paid services, and using online tools for nonprofits to further their digital endeavors. Those involved in philanthropy, green business, and the nonprofit sector are on virtuous ventures for social good, and we want to help them find their way in the high-tech digital marketplace.
We think that those who give back without taking for themselves embody the very best humanity has to offer. It is the impactful nonprofits across the globe making it a better place to live. The noble actions of philanthropists, volunteers, and charities inspire hope for the future: feeding the hungry, educating underprivileged children, protecting Earth's precious natural resources from profit-driven greed. We want to join forces with your nonprofit for good, to help spread your noble message online, to use digital marketing to connect you with supporters and volunteers who can take part in the wonderful work you're doing for our world. This is the very reason Emergent Digital exists… and it turns out we're not alone!
Top-Class Online Tools for Nonprofits
There are a myriad of low-cost online resources and free tools for nonprofits that are just starting out on their mission for a better tomorrow. With the countless options available to you, we decided to do our part by compiling a useful list of what we believe to be the most helpful digital resources for startup nonprofit managers who may not know where to start!
This generous and helpful company helps nonprofits by offering over 500 no-cost or discounted hardware and software products to charities in need of assistance. In addition to donating tech resources and computer equipment, they offer a treasure trove of educational resources to help you get started online.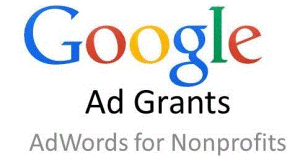 How does $10,000 of free advertising money from Google sound? Okay, now imagine that no-strings-attached funding repeated every month, and you have Google Grants. While an incredible offer for nonprofits who qualify, managing a "GrantWords" account can be very challenging. Luckily for you, the Emergent Digital team can run your campaign with ease!
Convenient, free, open source office software that is currently being used by nonprofit organizations across the globe. A very cool company doing a lot of good for those who can't afford expensive office software from large corporations, they're often cited as one of the best organizational tools for nonprofits available today.
Does your nonprofit's mission rely on volunteer work that requires planning, scheduling, and managing many different supporters to succeed? VonteerSpot This incredibly helpful software makes the hassle of organizing volunteers a thing of the past.
You may have heard of Vertical Response, they're one of the most popular paid email marketing platforms on the market. However, you probably didn't know that their nonprofit partnership program allows charity managers to send over 10,000 emails a month completely free!
A crowdfunding platform designed by nonprofits, for nonprofits. User-friendly interface that focuses on ease of use and versatility without charging a single cent on their "later" plan. You can be accepting donations today without paying anything upfront.
Wufoo's cutting-edge tools for nonprofits are used to create custom web forms (surveys, contact forms, payment processing) comes with an awesome free pricing plan just for nonprofit organizations. Their paid programs are quite reasonable too!
For those in the nonprofit sector without much tech experience, this is a 100% free multimedia publication with some of the best industry information out there today.
While not entirely free, if you are a nonprofit looking for web hosting on a budget, Acornhost simply can't be beat. If you run a startup charity or have limited access to funding, they will host your site for just $3.95 a month!
Sorry, we couldn't help ourselves! While our more sophisticated advertising services do cost a reasonable fee, we freely offer our knowledge and expertise to all nonprofits working on a mission for social good.
If you ever have a website or SEO question, need social media marketing advice, or are even in dire need of a full strategy consultation in person, we're always here for you! Our friendly staff is always just a call or email away. You're helping improve the world for the good of humanity, and we want to help you forge that brighter future for all of humankind.