Hire the Right Digital Marketing Agency for Your Small Business
The Art of Finding A Digital Agency to Help You Thrive Online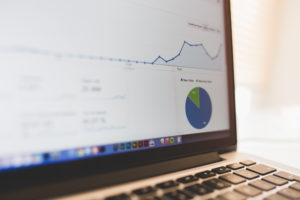 Small business owners are faced with a critically important and monumental task when trying to choose a digital marketing agency that's just right for their organizational goals. There are hundreds of digital advertising agencies in California alone, which would be overwhelming enough without the additional fact that continually evolving technology allows digital marketers to telecommute and respond to clients anywhere in the world.
To top it all off, online advertising is a rapidly changing art form in a field of industry defined by subtle nuance and replete with highly technical jargon. What hardworking small business owner isn't thrilled with the thought of discussing PPC, SEM, and CTR with a skilled professional? You'd have to do a plethora of research to even begin a meaningful conversation.
Forging a Collaborative Partnership with a Top Digital Marketing Agency
If you want to focus on building your team and run a successful startup, you likely won't have the time for internet marketing on your own. Since digital advertising is absolutely critical to success in the online marketplace, finding a digital agency is a challenge is of the highest importance. This doesn't mean that your search for a new digital agency needs to be complex, frustrating, or even difficult.
We could all use a touch of simplicity in our fast-paced modern lives, so here is Emergent Digital's 5-step process for finding a skilled digital marketing firm you can trust. This is the minimalist's path, so leave your worries at the door and focus on the goal of selecting an online advertising partner that can take you to great new heights of success.
1) Set Internal Goals & Define Your Ideal Digital Marketing Agency
This first step is 100% necessary for conducting a proper search for anything in this life, not just hiring a new digital marketing team. Before even looking into the top-rated digital agencies in your area, ask yourself the following:
Why are you looking to hire a digital marketing agency in the first place

? Many clients rush into the research without realizing they should wait a few months before enlisting 3rd-party assistance and outsourcing advertising duties.

What are your

3 most important organizational goals

right now? Will hiring a digital agency solve any of these issues?

Is there a desired specialization in the broadly-defined field of digital marketing that you're looking for?

Do you need SEO, paid media, or organic social media

help to succeed?

What does your ideal online advertising company look like?

Do you value honesty, experience, or client responsiveness above other traits? Define your "dream" digital agency at the outset of your search, and you will know the right candidate when you see them.
Partnership with a digital agency is meant to be for the long haul, with substantive gains and sustainable online growth that won't happen overnight. Throughout this process, continually ask yourself: can you envision your company associated and aligned with this digital agency for years to come?
2) Perform Digital Advertising Due Diligence
Due diligence will save you a massive amount of headache down the road if you take this ever-important step in finding a digital marketing agency that's right for you. It's a good idea to do your own research into digital advertising and potential digital agencies in your area. Here are a few topics of interest that can provide insight when performing this task:
Does the digital agency have an

advertising philosophy

that aligns with your needs, goals, and company code of ethics?

What is their

company mission statement

? Does this core endeavor resonate with your mission and main objectives?

Do they have an

official marketing blog

with engaging content, the latest trends, and sound advice for clients like you?
Beware of lofty claims that cannot be verified, overly cheap pricing, and anyone who makes grand promises with regard to digital campaign performance. If a digital firm has substantially lower pricing than the competition, they could very well be "offshoring" or outsourcing important tasks to less qualified freelancers overseas. Be wary of price points that seem suspect and, when in doubt, ask the agency point-blank about their offshoring activities. Furthermore, ff a digital marketing agency tells you they can get you 1,000 organic social media followers per month or use minimal SEO tactics to take you to the top of the first Google SERP (Search Engine Results Page) for a competitive target keyword, run for the hills!
3) Request Proposals from Your Digital Marketing Firm Shortlist
Once you've done enough homework to develop a shortlist of 5-10 digital agencies impressive enough for serious consideration, it's time to make them enthralled with the idea of working alongside you. This is done by explaining your vision to prospective candidates, then asking for a digital advertising proposal based on your needs and goals.
The top digital marketing agencies in our field typically turn away more work than they accept, so you'll want to convey your earnest ability to work collaboratively in mutually beneficial growth. The majority of elite digital agencies that deliver on their promises and produce high levels of customer satisfaction are creative, innovative, and engaged in the art of storytelling.
Clearly explain your goals, needs, and describe your vision for the future of your young startup or small business venture. The most well-suited digital marketing agencies will incorporate this overarching idea into their proposal and your ideal firm will be inspired to work with you.
4) Interview Your Top 3-5 Digital Advertising Agencies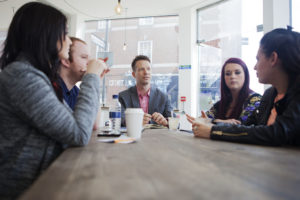 Your last task should narrow down your shortlist to about 3-5 qualified, excited digital marketing candidates. It's finally time for the interview, which can be done in person or via teleconference with the decision makers in your business. To discover all you need to know about hiring your next digital agency and partner in online growth, ask:
How does the online advertising company

monitor and track their results

?

What aspect of internet marketing does the digital agency specialize in?

If a partnership is formed, who specifically will be managing the account?

What is the nature of the ad agency's current workload, schedule, and availability

? What is their average response time for client service?

Does the advertising firm think in terms of short, medium, or long term goals?

If hired, would you be obligated to

sign a formal contract

with the digital marketing company? What would be the terms?

Does the firm

keep up with the latest advertising trends

, best practices, and emerging digital media? How?
5) Be Patient, Look at the Big Picture, and Trust Yourself
A steady paycheck is usually enough to guarantee delivery of services, but finding the right digital marketing agency is a more complex task than finding a reliable water delivery service. You will stake your online reputation and the success of your business on the relationship with a digital advertising agency, so take the time to define your ideal candidate, do background research, and ask the crucial questions in a relaxed atmosphere to find out which candidate is truly the best fit for you.
However, if you have any doubts, if you're uneasy with the idea of a long-term partnership, if your gut tells you to hold off – listen.
Any further questions, comments, or do you have your own tips for finding the right digital marketing agency? Please leave a comment below! If you would like further consultation regarding online growth or success in the digital marketplace, the friendly Emergent Digital team is always just a call or message away.