7 Digital Marketing Trends for 2017
Innovative Digital Marketing Trends to Ring in the New Year
Oh 2016, we hardly knew ye. A year of mobile-first search marketing, interactive content, and social media integration has flown by in the blink of an eye. In just a few days, we will watch the ball drop to inaugurate a new year. Digital marketers are thus already looking toward the future, as our industry changes as quickly as 2016 has flown by. The marketing trends that will drive business and fuel innovation in the new year are already influencing user action. How will you take advantage?
At the start of 2016, we made a few predictions regarding the marketing trends that would dominate the past year. Social Enterprise certainly made a splash on social media. Giving Tuesday utilized social networks to shatter charitable giving records while clean energy made history throughout the United States. 360 video is emerging as a new media giant while live streaming and mobile video are replete throughout our Facebook feeds. While social media storytelling is more important than ever, automation has actually made quite an impact as well. New platforms allow marketers to gather an amazing amount of user data for smart utilization.
Looking back, it seems our marketing trends for 2016 were pretty accurate! Well, out with the old and in with the new. Let's look ahead to the new year with our list of 7 marketing trends that will drive success and business online in 2017.
1) A New Customer-Centric User Experience
This is one of those marketing trends that seem to be on the list every single year. What changes is how digital marketers utilize new technologies to create a more immersive customer experience. Expect online advertisers to utilize interactive video content, virtual reality, and GPS-based tech in the coming year. These marketing trends will provide new methods of driving user engagement in 2017.
2) Marketing Analytics 2.0
The term "data-driven" has never been more important to digital marketers, but this buzzword is empty without purpose. Smart intelligence must be useful in 2017. Google Analytics tells a partial story, and Facebook insights are incomplete without the right strategy. Analytics-focused marketing trends will focus on tracked ROI, smart segmentation, and customer retention in the new year.
3) Social Media: The User Strikes Back
There has already been a storm of backlash against social media in 2016, and this is a marketing trend we will see continue in the new year. Some users are more than a bit upset about how social media influenced the 2016 Presidential election with fake news dissemination. Millennials and other generations alike complain about how social media is taking away our ability to connect on a human level. Organic Facebook reach has plummeted while Twitter's stock has reached dismal levels. Social media will evolve in new and unforeseen ways in one of the most unpredictable marketing trends for 2017.
4) The Brave New World of VR and AR
One of the most exciting new technologies will have a profound effect on digital marketing in 2017 and beyond. Virtual reality and augmented reality development is quickly reaching critical mass, which will have far-reaching implications on the way users interact in their daily lives. Expect marketing trends to enter this arena quickly in the new year, especially in the fields of education, digital design, and entertainment media.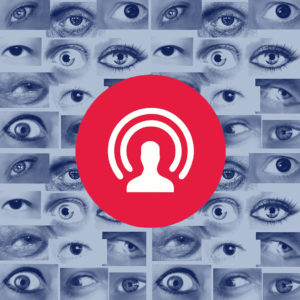 5) The Continued Rise of Video Content
Okay, we'll admit this is one of the marketing trends that comes as little shock to any online advertiser. Video content has absolutely exploded in 2016. Mobile-friendly video content has taken its rightful place as the king of social media engagement. Furthermore, "Going Live" is one of the easiest ways to engage your followers on Facebook, and they're pushing this feature hard. The social network giant has even taken to television ads promoting this new feature. Snapchat and Instagram "stories" have taken live video clip creation to a whole new level, creating a real-time avenue for users to interact in the mobile space. With no signs of slowing down, video content will be the marketing frontier in 2017.
6) The Return of Email Marketing
Is email marketing really dead? Not by a long shot.
In fact, one of the most popular predictions for content marketing trends in 2017 is the "email marketing renaissance". Spurred by the increased monetization and revenue focus of social media, email is making a comeback. Because brands have very little control on message targeting on social media, they are turning to smart email marketing to reach their audience. A recent survey of B2B marketers placed email as their most important method of content distribution. 2017 could be the year of email marketing.
7) The Internet of Things: A Marketer's Dream
The Internet of Things (IoT) has been quickly gaining steam in recent years as millions of connected devices coalesce in a streamlined network. Additionally, with constant targeting made possible by the widespread advent of GPS technology, digital marketers can now reach customers in the real world. If a user has opted into GPS app tracking, the business can reach them in real time. A brand can offer valuable promotions just as they walk by a real storefront with beacon technology. This level of pinpoint engagement has never before been possible, and it could take 2017 by storm.
Happy New Year from the Emergent Digital team!
What are your digital marketing trends for 2017? Let us know with a comment below.
For help with marketing innovation for your business in the new year, please contact us today.