3 SEO & Social Media Marketing Tips for Nonprofits
Search Engine Optimization and Social Advertising on a Budget
By Ryan Crockett, 14 January 2016
If you're nonprofit organization or young startup on a shoestring budget, SEO and social media marketing are necessities for broadcasting your message or value proposition to the digital community. Few other advertising channels offer as much bang for your buck, and your goal right now should be cost-effective tactics. Luckily for you, there are several practical ways to maximize exposure and ROI for brands without big marketing budgets for high-cost paid search engine advertising.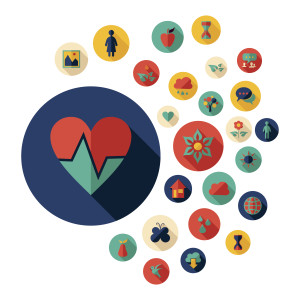 However, search engine optimization (SEO) and social media marketing (SMM) can seem like a highly technical skill set with a steep learning curve. This may be true, but keeping it simple and focusing on high-impact efforts from the start of your nonprofit digital marketing strategy can save you a lot of time and money. You'll need to do some research and get your hands dirty, but the Emergent Digital team has you covered with 3 easy SEO & SMM tips that can be put into action today! 
Do your SEO Keyword Research as a Foundation for your Search Marketing Strategy
You can write content until your fingers hurt and shout on social media until you've lost your digital voice, but very little matters until you take a good look at your target keywords and make a concerted effort to include them in your online content.
Google Trends, Google Adwords Planner, and Bing Ads Intelligence all offer great free tools for conducting SEO keyword research. Make a list of topics related to your brand, service, or nonprofit industry and judge the value of the keywords based on a balance of searchability and competition. The friendly experts at Emergent Digital are just a call or email away, and we would be happy to help you get started with free keyword research advice to help you get started.
Write and Share SEO-friendly Content on Search & Social Media
Content is King, and once you have your list of optimal keywords, it's time to get to work. For maximizing your online presence through search engine optimization, you need to have Google index or "crawl" your website after you've made sure to include your most highly desired keywords in the content. Don't stuff your site full of keywords to the point where the writing seems unnatural, this won't help and you can actually receive severe penalties from this outdated tactic.
After you've made sure your website content is keyword-optimized, make your social media profiles more searchable by making them SEO-friendly too. Write regular blogs posted to your website and include your best keywords in titles, headings, and share them on social media. This is the key to relevance in the digital community.
Keep your Social Media Strategy Practical and Executable
Do not stretch yourself too thin on social media. With a myriad of social sites and media channels available to you, it's easy to get excited and overextend your efforts. Beyond the most active social content hubs like Facebook, Twitter, and YouTube, brands and charities have seen superb ROI through effective SMM tactics used on Instagram, Pinterest, and LinkedIn.
Our most pragmatic advice for nonprofit managers and interns who are new to social media marketing for business is limiting your strategy to 2-3 sites at first. Don't make the mistake of overreaching early on because you'll be overwhelmed, frustrated, and it shows. Take the time to analyze your target audience and where your specific content does best on social media. Have a visually eye-catching product or service that appeals to the power-purchasing female demographic? Pinterest could be the ideal centerpiece of your SMM strategy. Will your content be more engaged by young males and more effective when made in real-time? The time-centric, up-to-the-minute trending nature of Twitter could be your capstone.
Questions? Comments? Hate-filled rants? Leave us a comment below!