SocialPro 2016 by Marketing Land
The World-Class Paid & Organic Social Media Marketing Conference
By Ryan Crockett, June 18, 2016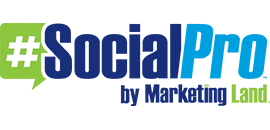 Emergent Digital is proudly presenting alongside other industry leaders at SocialPro 2016, the premier social media marketing conference produced by the experts at Marketing Land and Search Engine Land. This high-profile forum is focused on the free exchange of ideas and SMM success stories as influencers share real, proven social media marketing tactics with all who attend. This nationally renowned event starts on Monday, taking place from June 20-21, 2016 at the Bell Harbor Convention Center in Seattle. All Access Passes are still $100 off through this weekend, so you still have a chance to join us at this wonderful discussion put on by the best in the business.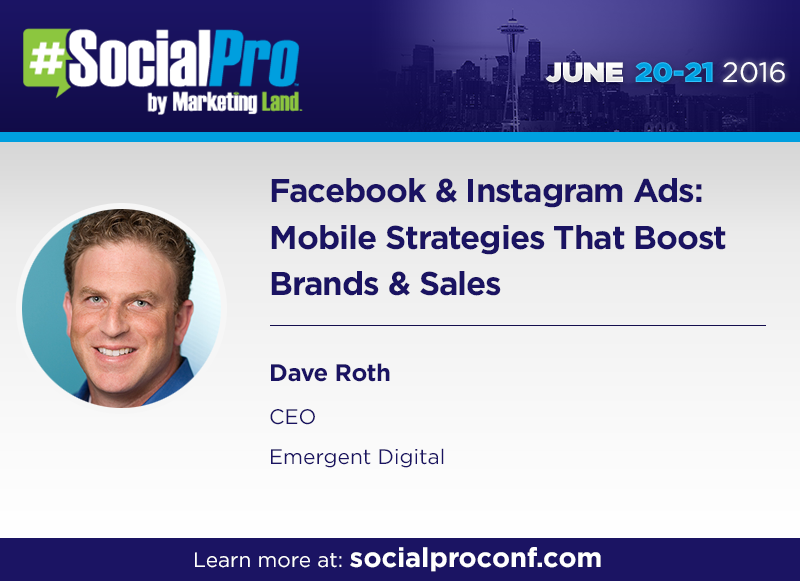 Our fearless leader, founder, and CEO Dave Roth (@Daverothsays) will be speaking as part of the SocialPro Day 1 roundtable on paid mobile social media marketing tactics on Facebook and Instagram, moderated by the esteemed Ginny Marvin, Contributing Editor at Marketing Land. Designed for both paid and organic social media marketing professionals, SocialPro is filled with exceptional, enlightening, educational digital advertising sessions.
These presentations will emphasize paid social tactics, organic social best practices, and offer solutions to difficult current challenges like conversion optimization, social analytics, and attribution. There are some huge names and famous brands presenting at SocialPro 2016, including Microsoft, AllRecipies, and DocuSign.
I absolutely loved attending SocialPro and can't wait to go back. Not only were the presenters top-notch, but they were all incredibly accessible. I spent several sessions picking the brains of what I thought were conference attendees like myself, only to discover that my new friends were actually speakers. I've been to a lot of internet marketing conferences and this is the best. After the show, I actually couldn't wait to for the flight home so that I could begin implementing what I had learned. Our customers are going to be thankful that I attended SocialPro!

– Scott Childress, Internet Marketing Manager, Smile Savvy
Notable Social Media Marketing Sessions at SocialPro 2016
The Awesome Future Of Social Media Marketing (#socialpro #keynote)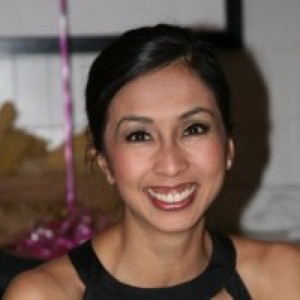 Wei Kuan Lum, Facebook's Head of SMB Business Marketing, will deliver the Opening Keynote at SocialPro 2016, and this session is guaranteed to be a powerful commencement for the 2-day conference. Wei Kuan "will to take you on a journey to where the Facebook product, platform and vision are headed in the next 10 years and beyond, discussing plans for enhanced platforms and multi-device synergies, virtual reality, and all the other ways Facebook will offer opportunities to engage with customers in the open and connected world."
We've barely scratched the surface of the vast wealth of opportunities on the horizon for the field of social media marketing, and Wei Kuan will explore these in a bold, dynamic oration to set off SocialPro 2016 with a beautiful bang.

Facebook & Instagram Ads: Mobile Strategies That Boost Brands & Sales (#socialpro #12B)
Dave Roth, Emergent Digital CEO will join John Lee, Managing Partner at Clix Marketing and Cameron McNeil, Client Partner at Facebook for this riveting roundtable discussing the thriving social ecosystem of Instagram and Facebook. Effective marketing on these important channels involves creating engaging ads, employing accurate targeting criteria, and comprehending the subtle differences between these social media channels.
Moderated by Ginny Marvin, (@ginnymarvin) these experts will discuss the success of various marketing types and methods, including the use of video content, images, the written word. Finally, Dave, John, and Cameron will provide top-class social analytics advice for tracking success on social media's two most powerful networks.
The Role Of Social Ads In Your Overall Marketing Campaigns (#socialpro #14b)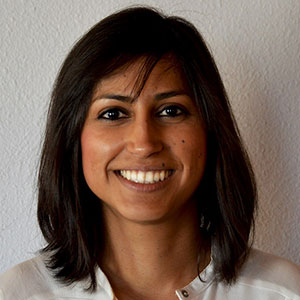 Moderated by Chris Sherman, Partner & VP Event Programming at Third Door Media, this SocialPro presentation will elucidate what it means to achieve success in the increasingly multi-channel marketing world we find ourselves in today. While social media advertising has become an integral part of any modern digital marketing strategy, it is more important than ever to precisely calculate ROI and discern how social ads will fit into one's larger, overall campaign strategy.
One of the impressive panelists featured in this SocialPro roundtable is Sana Ansari, 3Q Digital General Manager, who has been an online advertising success story for nearly a decade. Sana is a specialist in search engine marketing, the Google Display Network, and copy and creative optimization, and has been an important member of some of her agency's greatest achievements in recent memory. She is an important member of 3Q Digital, of one of Emergent Digital's most valued organizational allies, whose CEO is a member of our very own advisory board!
We are thrilled to be joining such esteemed colleagues and social media marketing influencers at SocialPro 2016 on Monday, June 20th. See you there!